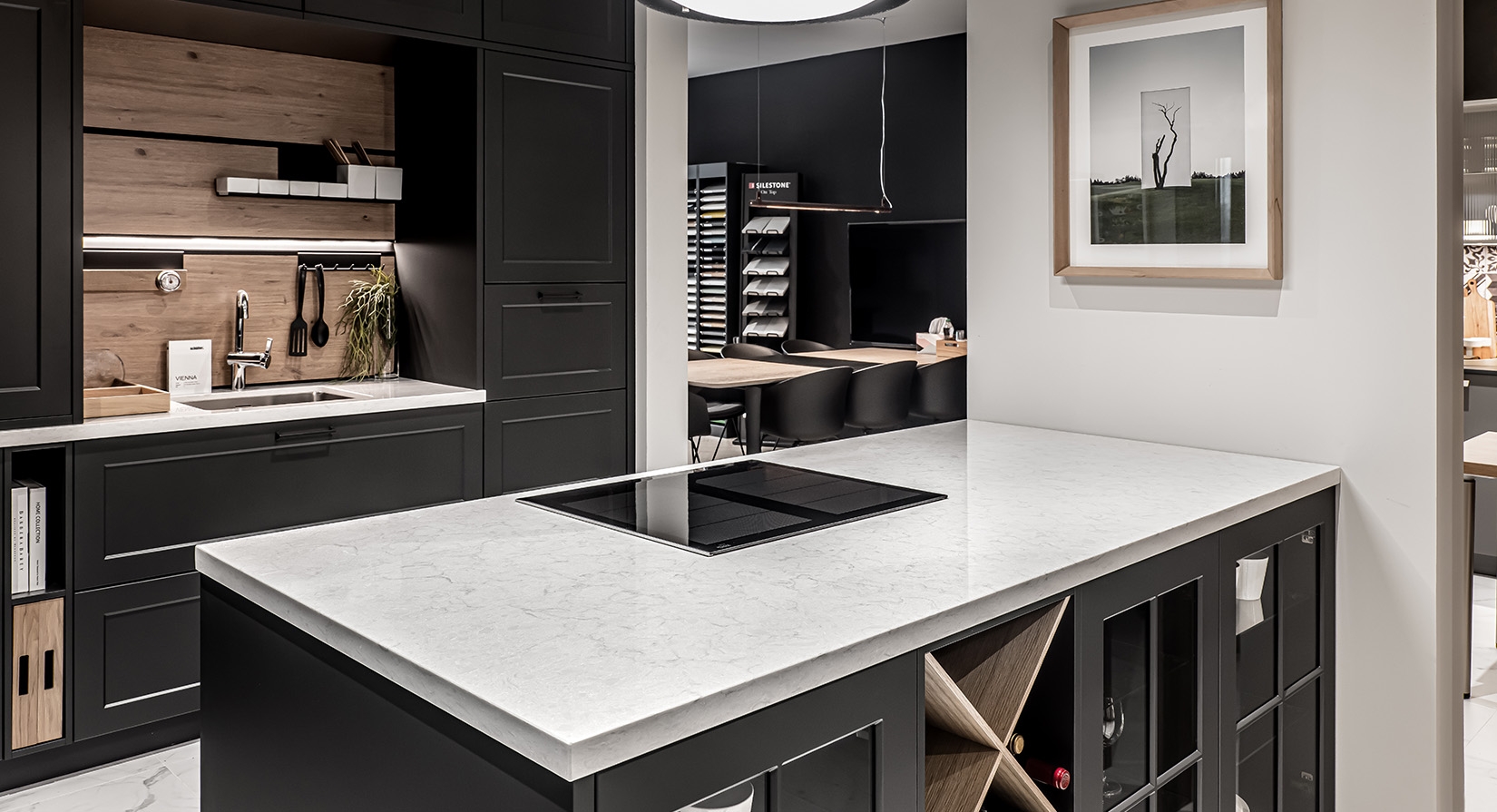 HanStone® Quartz combines cutting-edge technology with natural elements to produce premium quartz surfacing. Its luster, beauty and resistance to everyday wear are exceptional benefits we've engineered into this remarkable product. When compared to other surfacing materials, HanStone Quartz offers extreme durability while being resistant to bacteria due to its non-porous nature. HanStone is perfect for kitchen and bathroom countertops, tabletops, and many other applications in commercial and residential environments such as vertical application on walls. Thanks in part to its resistance to bacteria compared to porous natural stone surfaces, our products attained well known safety and environmental certificates and declarations in America and Europe, such as NSF, Greenguard for indoor air quality and HPD (Health Product Declaration).
HanStone Quartz uses one of nature's hardest minerals, quartz, to produce this beautiful surface. Our design and production teams scour the earth to discover the variety of sizes and colors of quartz crystals needed to enhance the natural beauty of quartz to create new and inspiring designs. Different from granite and other types of natural stone, HanStone Quartz is nonporous and does not need to be sealed. Additionally, HanStone Quartz is more durable than granite and is resistant to staining, heat and scratching. HanStone Quartz earned an NSF51 food safety certification from NSF International, a global, independent standards organization. HanStone also has a Health Product Declaration (HPD), a standard specification for the accurate, reliable and consistent reporting of product contents and associated health information, for products used in the built environment.
As such, HanStone Quartz has become a leading choice of premium quartz surfacing for discerning homeowners, building owners and design & construction professionals around the world. Our products are widely used in the kitchen and bathroom countertops and in commercial buildings such as shopping malls, healthcare facilities, office buildings, banks, hotels, restaurants and more.